Tourist Unknown: Volume 1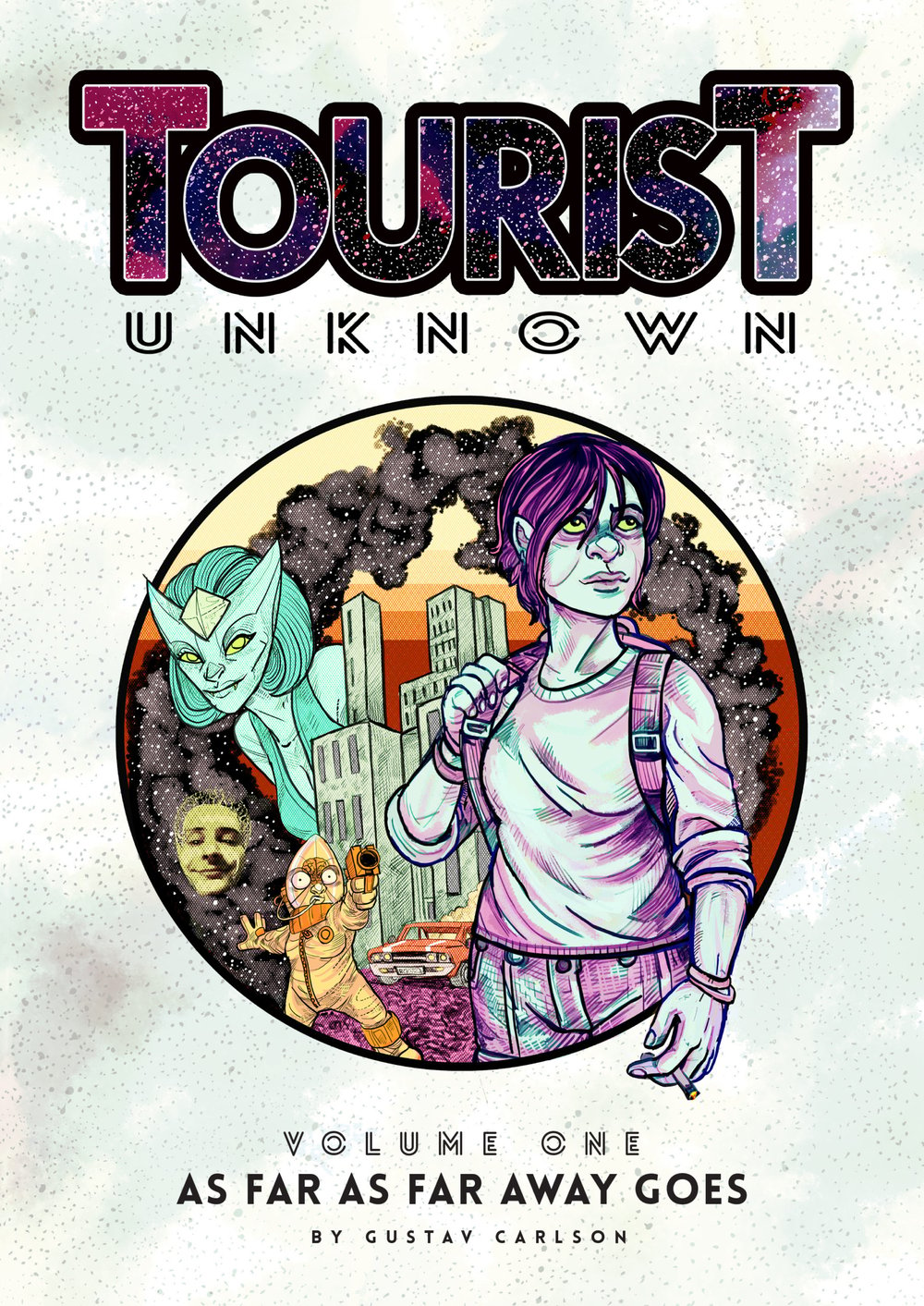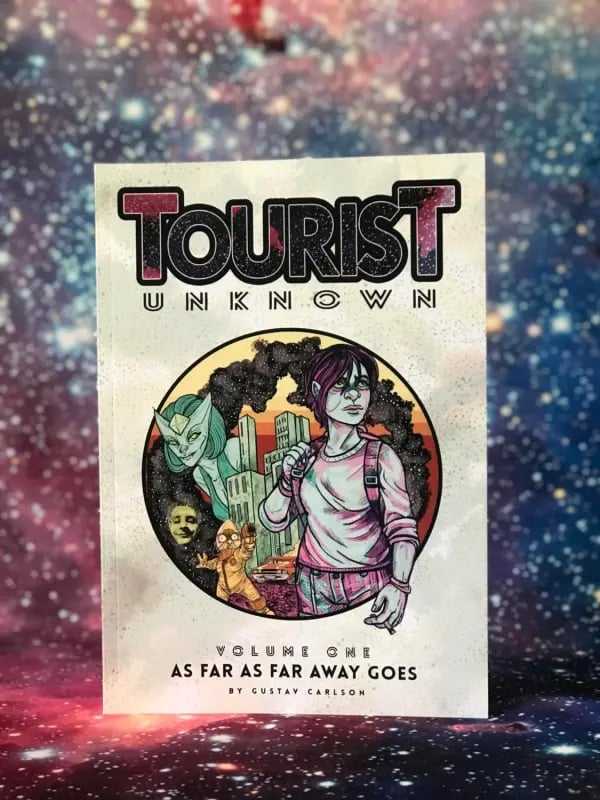 Volume 1: AS FAR AS FAR AWAY GOES
A woman lost in time and space. She has no idea where she is going and no idea how long she'll be there. Sometimes her destination is a haunted mansion carved into the face of an asteroid or sometimes it's a car chase through the Nevada deserts. Follow the first adventures from the webcomic, Tourist Unknown, in this full remastered print edition! Available in both hardcover and softcover!
Includes the stories-
*Transmissions From the Machine World
*Livin' The Dreamland
*The Eternal Promenade of Crater Manor
*Rando
*And many more shorts between!
144 pages, 7x10 full color volume.